Pacapime invests in the future



Third production facility Bangladesh

GRI: Sustainable production 2020
Our production locations continuously develop and invest, just like our dedicated Production Partners.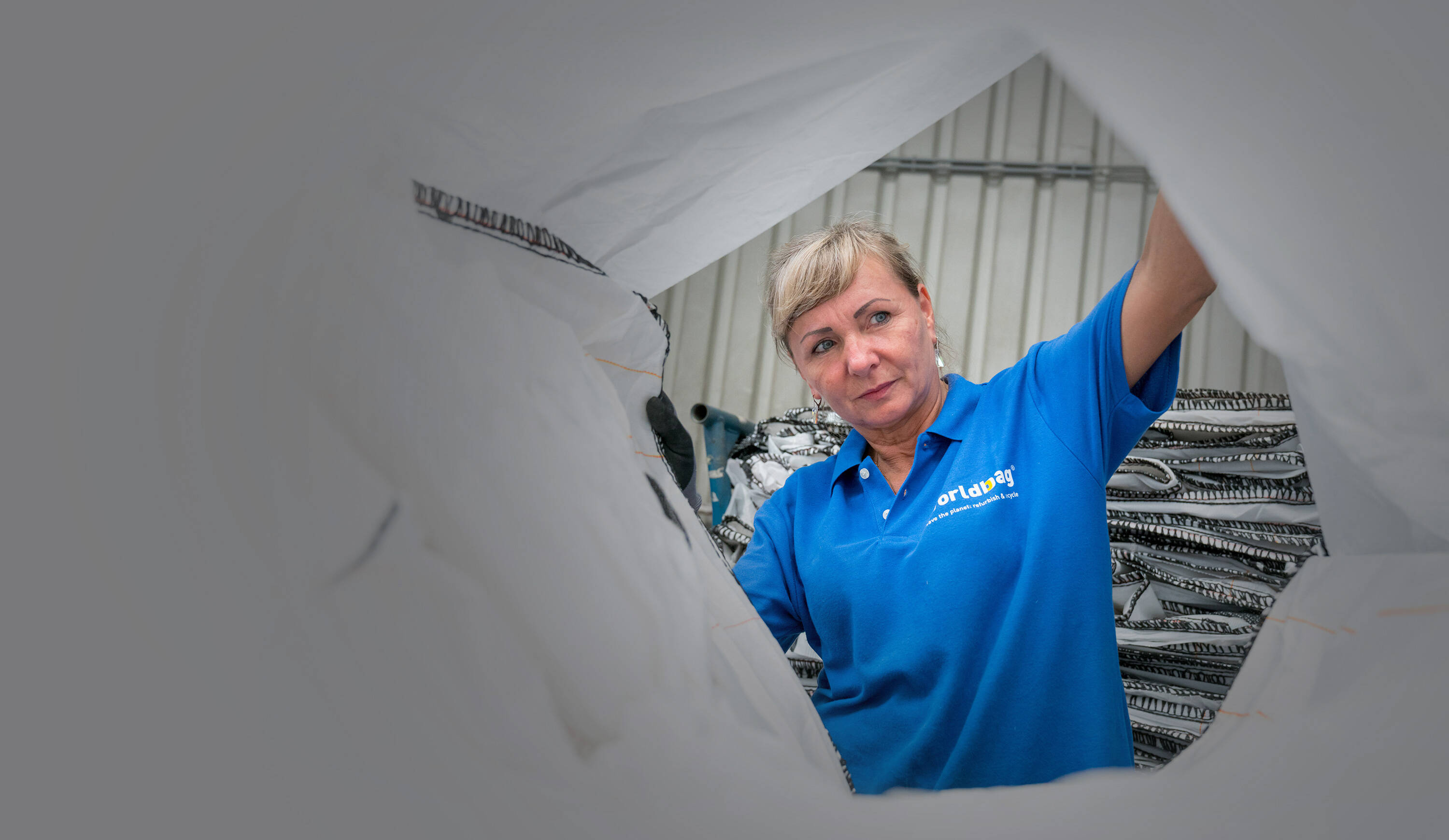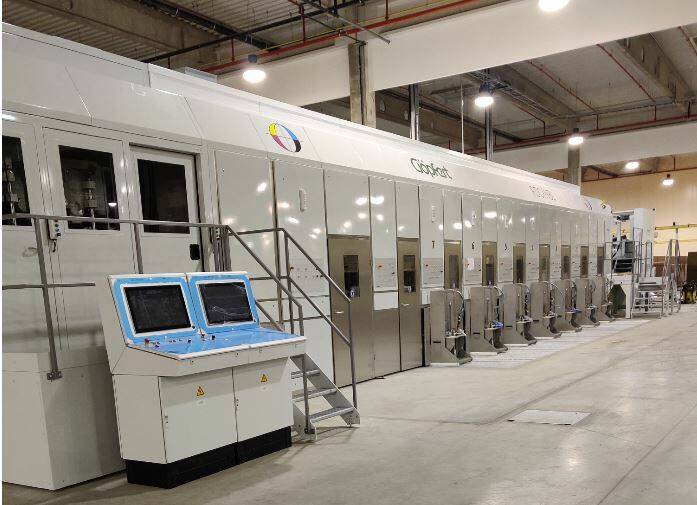 The investment is a loan that will be settled monthly by Indo Cali now that the production lines are up and running.
At LC Packaging we value long-term partnerships with our Production Partners. PT. Indo Cali Plast has been a trusted LC Partner for more than 30 years and specialises in the manufacturing of high quality Raschel bags, Lenomesh bags, PP woven bags and HDPE shopping bags.
With financial support from LC Packaging, our long-term Production Partner and one of the leading companies in the manufacturing of PE/PP bags, PT. Indo Cali Plast (Indo Cali), significantly increased its capacity in 2020 with the purchase of new machinery for the manufacturing of cloth for woven polymesh bags. LC Packaging invested $500,000,- for the purchase of 10 new machines for its production lines. With this expansion, we create an extra capacity of 2 containers per month, exclusive for LC Packaging customers. This adds up to 600,000 labeled and non-labeled bags every month!
The facility will be built on top of the current production facility, DB2, and includes 4,000 m2 floor space for the storage of intermediate materials and processes for cutting, printing, sewing and baling. A new finished goods warehouse will also be constructed. Finally, to support future expansion, we are investing in power generation capacity up to 1,500 KW, which would be able to support future expansion. The facility is expected to be operational in October 2021.
Updated High Care Cleanroom
In 2020, we also renovated our high care cleanroom in our current production facility, where we produce our most critical food and pharma grade big bags. The renovation was part of our continual improvement process and consisted of further investing in improving the infrastructure,
In 2008, we opened our first production facility in Bangladesh and in 2019 we opened our second high-end FIBC production facility, DB2, resulting in a 33% capacity increase and the creation of hundreds of high quality jobs. But why stop there? We are incredibly proud to share with you that we have started construction on our third production facility, DB3, in 2020! With this expansion, we will significantly increase our output with 10 full containers per month. This translates to additional 70,000 bags per month, meaning 840,000 bags per year! With the expansion and its higher capacity we create more flexibility for our customers and are able to decrease our lead times. Additionally, 320 high quality jobs - of which approximately 50% held by females - will be created, which will be recruited from local communities and technical training schools.
Pacapime invests in the future
Cardboard is booming! As sustainability becomes increasingly important, we see the demand steadily shifting towards easy-to-recycle cardboard packaging solutions. To prepare for the growing demand and to keep its production facility up-to-date, cardboard production facility Pacapime installed a new 7 colour Rotary Die Cutter Göpfert for the production of cardboard trays in their facility in Hungary in 2020. The user-friendly machinery is modern, ensures safety during handling and significantly reduces noise pollution. Additionally, the family company and 50% shareholder of LC Packaging started the built of 8,000 m2 additional warehouse space for the storage of products and to increase its production capacity.
Pacapime predominantly specialises in ready-to-use packaging for the food sector in an extensive variety of sizes with high definition Flexo printing, manufactured in one of their two production facilities in Belgium and Hungary.
GRI: Sustainable solutions 2020
WorldBag: Large trials and new customers

2020 has been a great year for WorldBag, our reconditioning service for big bags. Because of developing sustainability visions at LC Packaging's customers and a change in today's market situation that directs more and more towards reuse and recycling, we already see that many customers are benefitting from our WorldBag reconditioning services as well as many potential customers showing interest. In 2020 we gave 50,000 FIBCs a second life that would have otherwise turned up as waste and performed innovative as well as implementation trials, showing a great potential for growth in the years to come. Among others, this year we successfully completed a customer trial as part of a complete "Circular FIBC Programme" regarding the cleaning of carbon black.

During our Virtual FIBC Virtual Conference, we talked to more than 100 interested parties about extending the lifespan of an FIBC by reconditioning and reuse. The session in which we highlighted facts and figures, the reconditioning process, best practices from companies such as Orion and Solvay, and practical challenges is now available on demand. Watch here.

About WorldBag
WorldBag collects used FIBCs from end users all over Europe. After cleaning these big bags, we return them in pristine condition to our customers, ready for the next stage in their lifecycle. The reconditioning process meets the highest international standards and consists of sorting and inspection, cleaning, final inspection, and palletisation for transport prior to reuse by the client.

Over the past few years, over half a million FIBCs were reconditioned by WorldBag to be reused by companies in various industries. Reconditioning big bags ensures the right balance between a long life span and a smaller environmental footprint.
GRI: Sustainable production 2020
Joint Venture PT. Indo Cali Plast
Hagens Verpakkingen opens new production site
Expanding our own production in Bangladesh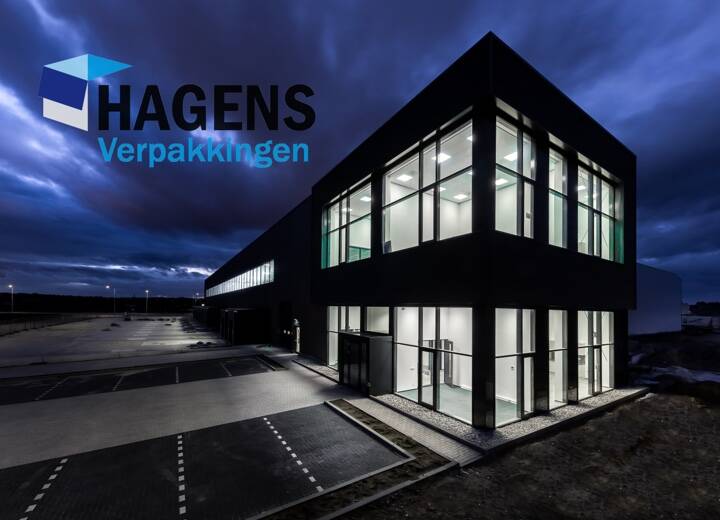 We have finished the build of our new production site and office for Hagens Verpakkingen! Our cardboard erecting station is now serving customer from a brand new building at Hines Fresh Park Venlo: Europe's largest fresh and food hub, based in the Netherlands. The 9,000m2 building is home to 20 erecting lines, an on-site office and plenty of storage space for already erected cardboard boxes.

Hines Fresh Park Venlo is Europe's largest fresh and food hub and a very strategic location that helps Hagens Verpakkingen provide customers with the highest service standards. Since many customers are based at the trade park, their packaging can be easily delivered right to their doorstep. This is more sustainable, more efficient and helps deliver the goods faster.

Hagens Verpakkingen is a cardboard erection specialist based in Venlo, the Netherlands and a subsidiary of LC Packaging since December 2018. In addition to offering cardboard erecting services, Hagens will be able to provide fully erected boxes, folding boxes and cardboard punnets to the fruit and vegetable sector.
Our production locations continuously develop and invest, just like our dedicated Production Partners.